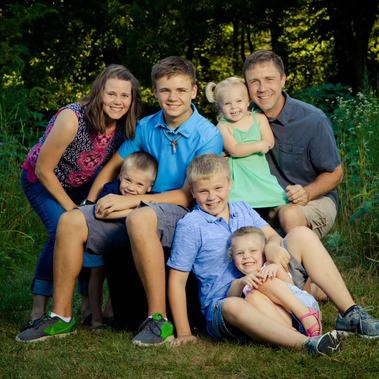 We are Hickory Construction
---
Growing up in Ames and in a family of entreprenuers, my love for the idea of operating my own business took off while I attended Iowa State University where I majored in management with a focus in entrepreneurship. After graduating in 2000, I took a job with a remodeling company in Des Moines specializing in additions, finish work, remodeling and repair.  While working for this company, I refined my carpentry skills and developed a love for building things and working with customers to archive their goals.  Then in 2003, with a little nudge from my wife, Hickory Construction was started.
Hickory Construction actually began as Story Builders with an old farmhouse remodel, and from there has continued to grow every year. I pride myself in making my customers happy with their projects and ideas. Over 90% of my business are repeat customers and referrals, which lets me know that I'm doing my job in satisfying those who trust me with their homes. People ask me what my favorite type of job is and without hesitating, I tell them, "Anything that offers a challenge." I guess you could say the most challenging jobs are my specialty.
Hickory Construction is growing and offering more services.  I can only hope that the future years will continue to bring me great customers and exciting projects.
Ben Kellen
Owner